Link: California State Park Website for Providence Mountains S.R.A. - Home of Mitchell Caverns
Beginning August 13, park will again be open to the public Friday - Sunday, 8 am - 5 pm
Reservations are required to tour the Caverns. Tours are available Friday through Sundays. Social distancing and masks (underground) are required. Face shields alone not acceptable. To make a reservation to tour the Caverns, call on
Mondays only between 8:00 am and 5:00 pm.
You must speak directly with park staff to make a reservation at
760-928-2586.
Campground is not open.
Hole in the Wall campground in the Mojave National Preserve is approximately 30 minutes away.
All visitors are reminded that this park is in a remote location.
Gas, food and lodging are not readily available. Please plan ahead!
Work at Mitchell Caverns!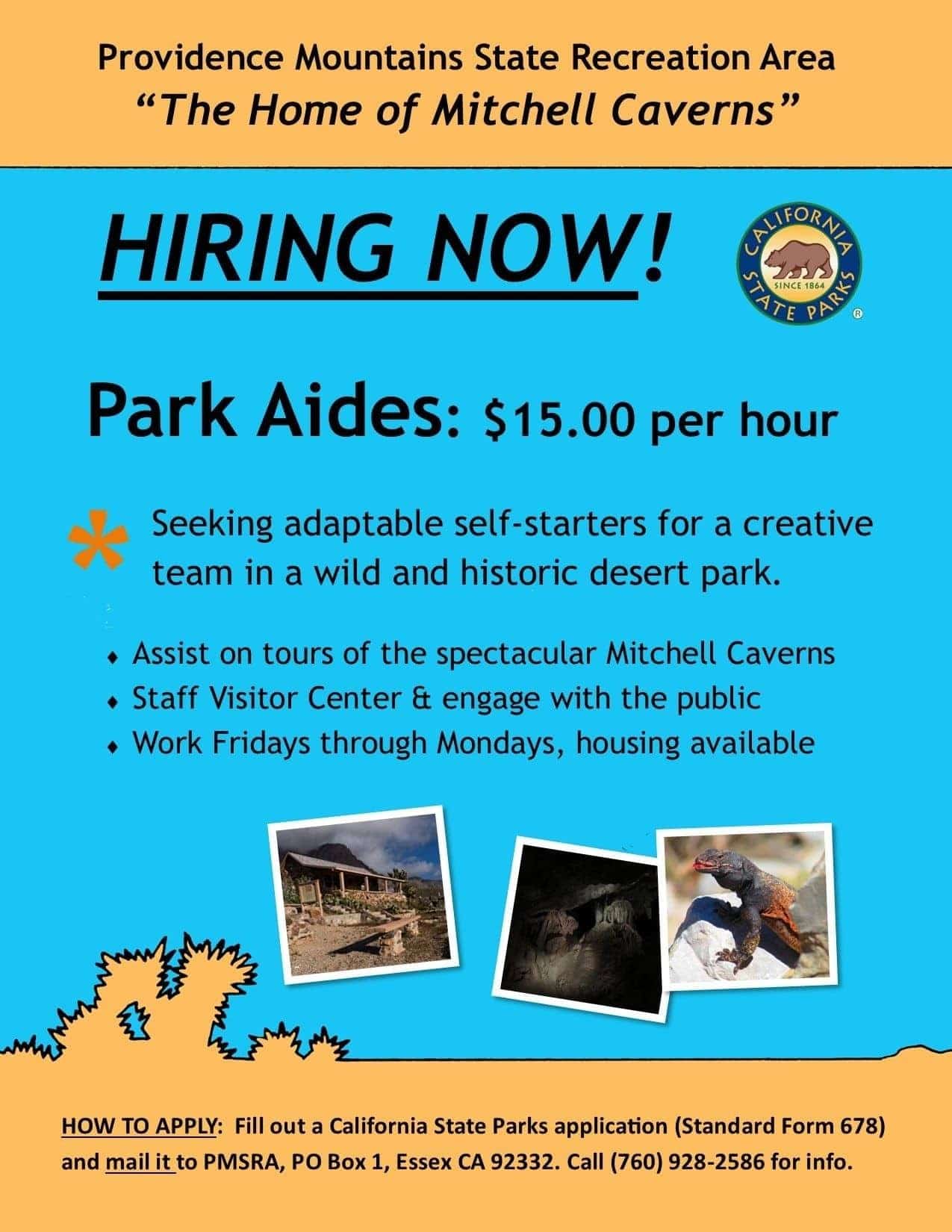 Jobs Available at Providence Mountains S.R.A. - Home of Mitchell Caverns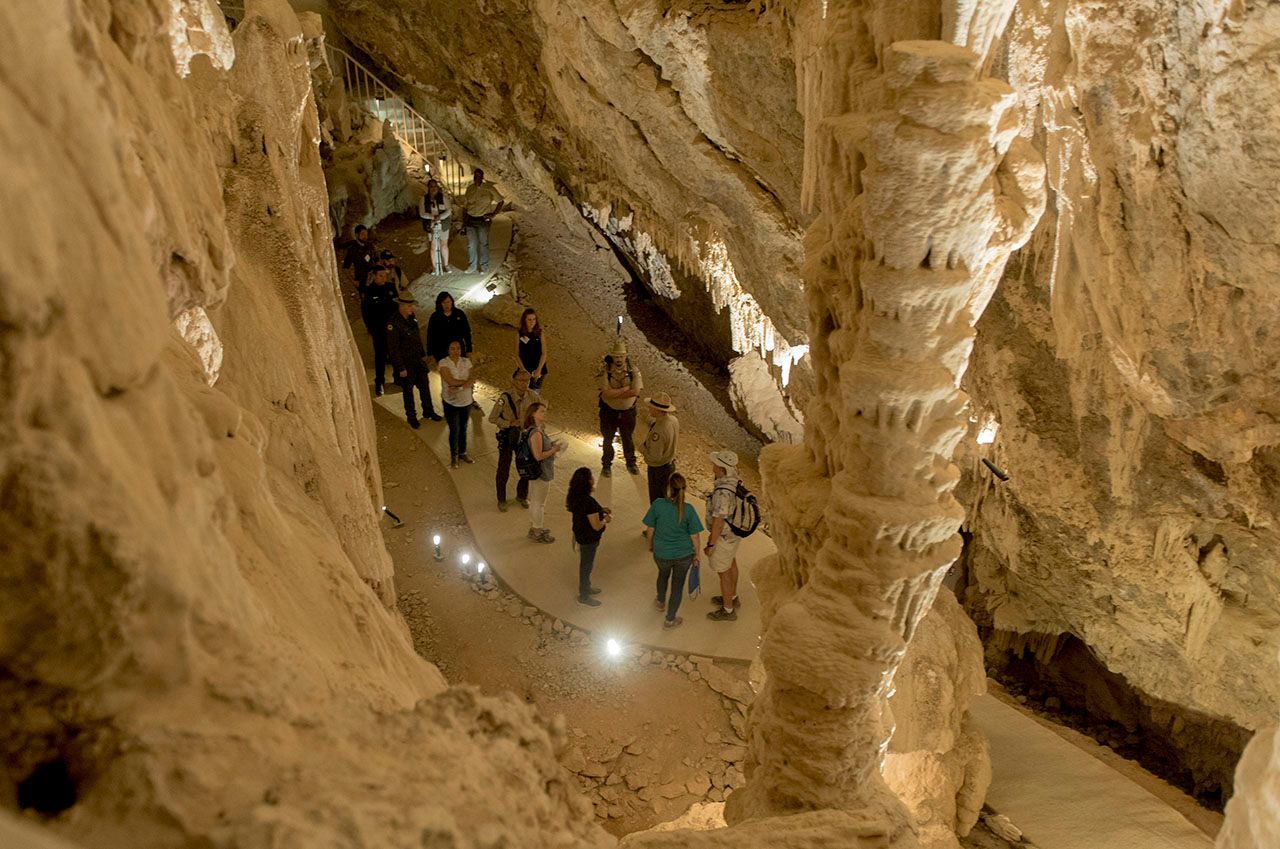 Support PRMDIA's Projects at Mitchell Caverns!
Make a tax deductible donation designated for
Providence Mountains State Recreation Area - home of
Mitchell Caverns
by using the link below: