An Introduction to Tomo-Kahni State Historic Park
In the Tehachapi Mountains, overlooking Sand Canyon to the east and the Tehachapi valley to the west, Tomo-Kahni, or "Winter Village," was the site of a Kawaiisu (Nuwa) village.
You can donate to Tomo-Kahni via PayPal using the button above.
Wildflowers of Tomo-Kahni State Historic Park
Springtime visitors to Tomo-Kahni are often treated to the view of wonderful California naive wildflowers. A guide to area wildflowers is now available thanks to the hard work of Tomo-Kahni volunteers Georgette, Cynthia and Jeanne.
Download the pdf below to explore the annual blooms of Tomo-Kahni State Historic Park: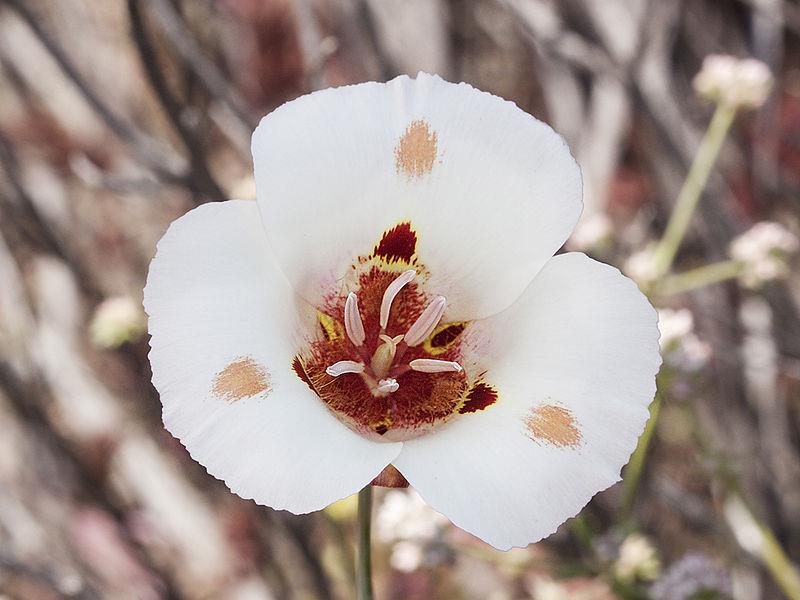 Become a Tomo-Kahni Volunteer!
Tomo-Kahni would not be open to the public without the dedicated volunteers who lead tours, staff information booths and raise funds for this remarkable place.
If you would like to join this dedicated group please contact State Park Interpreter Jean Rhyne:
jean.rhyne@parks.ca gov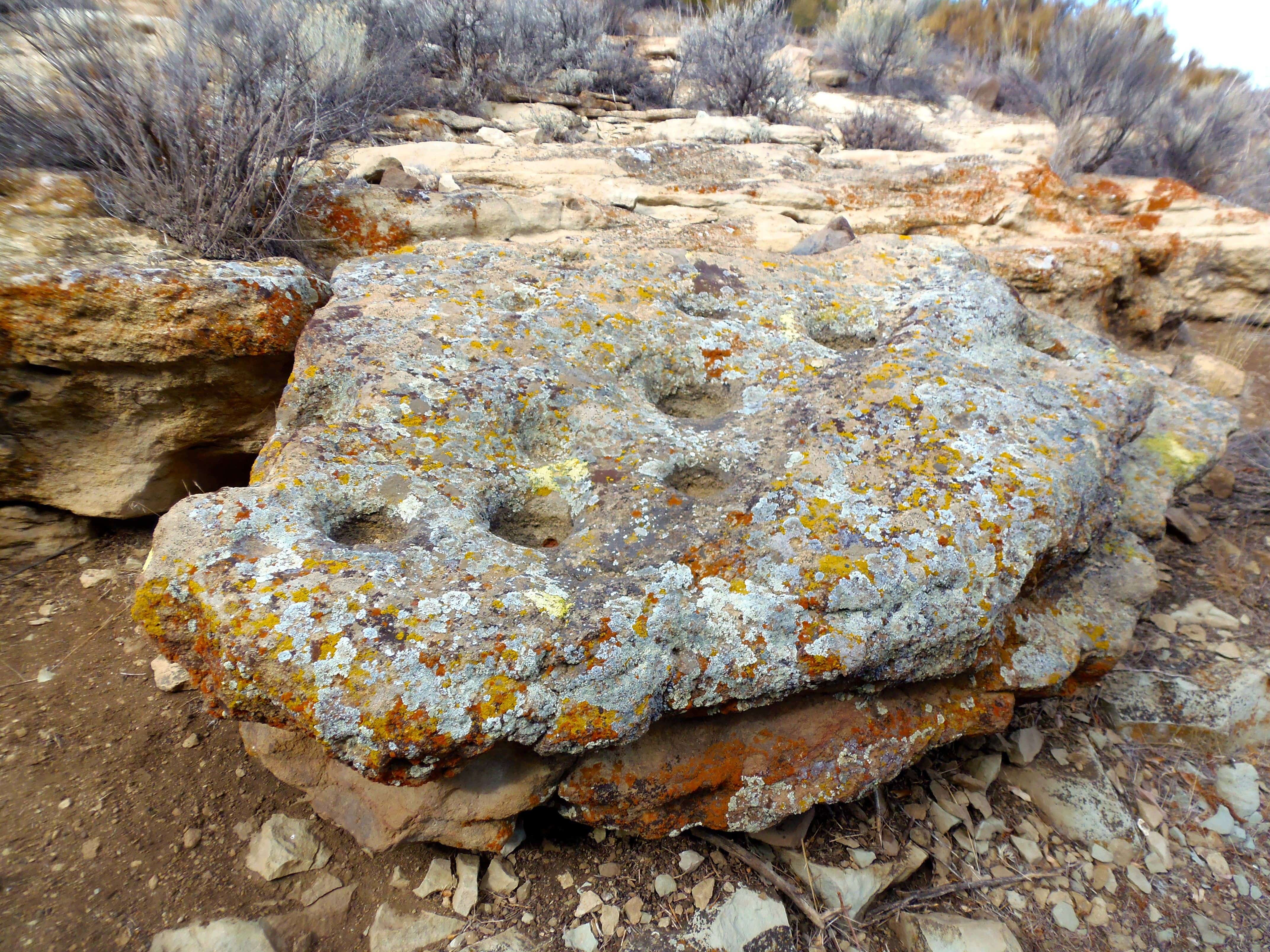 Over 400 bedrock mortars near a year-round spring remain as evidence of the long occupation of this site by the Nuwa.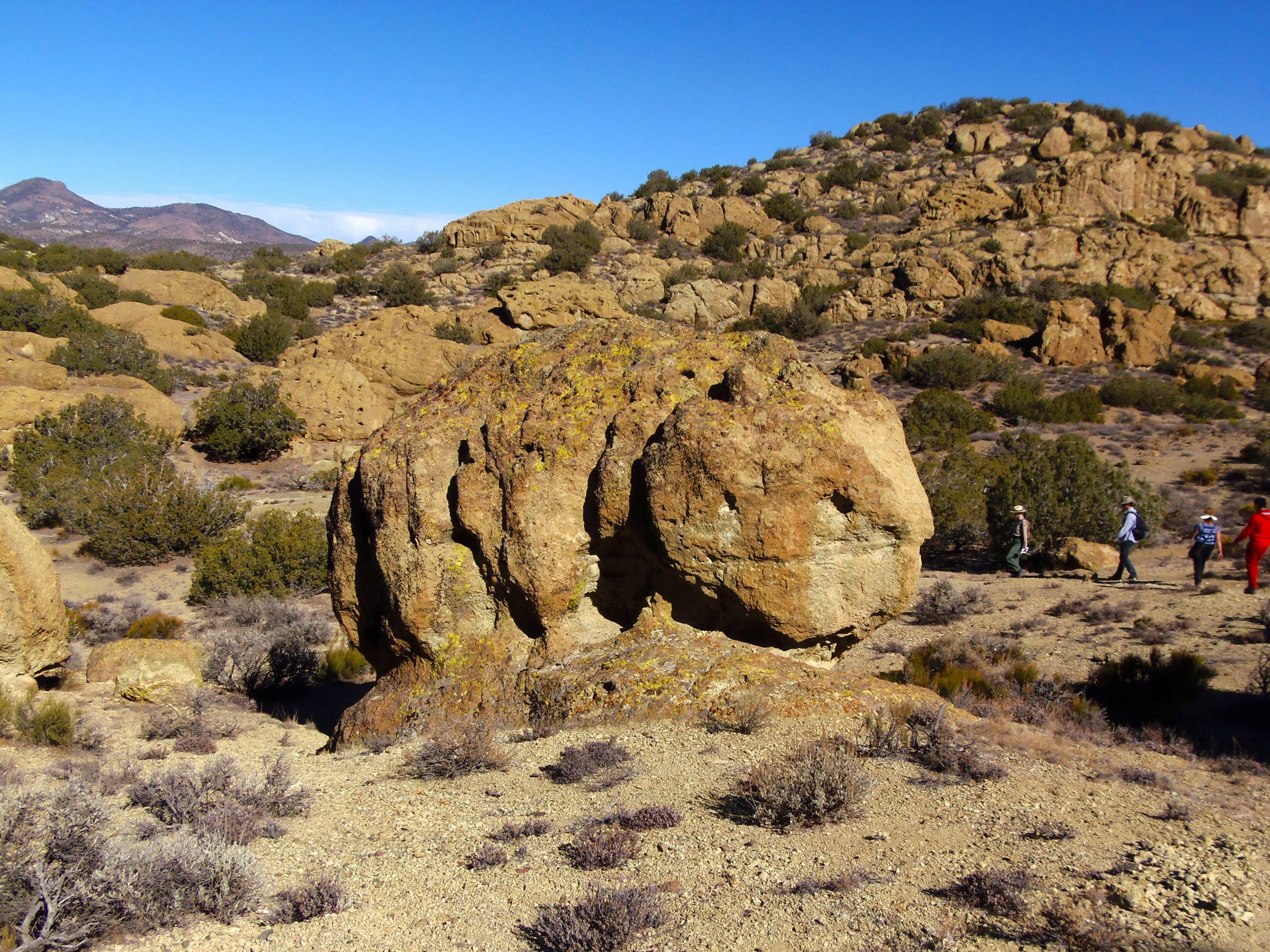 Tomo-Kahni State Historic Park
Tomo-Kahni State Historic Park became a part of the California State Park system in 1993 to protect and preserve the integrity of this unique site. Nestled atop a ridge in the Tehachapi Mountains, overlooking Sand Canyon to the east and the Tehachapi valley to the west, Tomo-Kahni, or "Winter Village," was the site of a Kawaiisu (Nuwa) village. The location was likely chosen for its moderate temperature and plentiful resources. The Kawaiisu migrated from the Great Basin and made the Tehachapi their home for two to three thousand years. The Kawaiisu are noted for their finely woven baskets of intricate and colorful design.
Due to the extremely sensitive nature of the site, Tomo-Kahni is available to the public by tour only. These tours are led by trained State Park Volunteers on weekends during the spring and fall months.
Tours begin with an orientation at the Tehachapi Museum. After an orientation, participants must caravan or carpool approximately 12 miles to the park. The moderately strenuous walking tour takes about three hours to complete; the overall tour, including orientation and return, takes about four hours. Tours fill quickly so advance reservations are recommended.
Tour Information for Fall 2022
Fall season tours begin September 24, 2022. Visitation is only permitted on a guided tour, which involves a moderately strenuous 3-hour hike.
Although no structures remain on this Kawaiisu (Nüwa) Native American village site, the area's rich history comes alive through the trained volunteer tour guides and the clues that the inhabitants left behind. Tomo Kahni means "winter home" in Kawaiisu, and rock rings mark the locations of many of the kahni, or homes, that were built of juniper boughs. Hundreds of mortar holes in the park tell of a very active past. The tour also includes Medicine Cave, Nettle Springs and a cave with pictographs- a sacred place of the Kawaiisu.
Please note: This tour is not safe for those with heart conditions, breathing problems or walking limitations. Weather at the high-elevation park is variable, so layered clothing is recommended. Ample drinking water, sun protection, and sturdy walking shoes are also necessary.
Tour fee is $5 for adults and $3 for children ages 6-16 (age 5 and under are free, but not recommended on tours). Tours are limited to 12 people and fill up fast so reservations are highly recommended for an additional fee of $10 per party.
To make a reservation or for more information, call (661) 946-6092 or email Mojave.Sector@parks.ca.gov.
Where: Meet at Tehachapi Museum, 310 S. Green Street, Tehachapi
When: Saturdays April 23rd – June 11th, 8:30 a.m. – approximately 1 p.m.
Cost: Adults: $5, Children age 6-16 $3, Children under 5 free. Reservations: $10 per party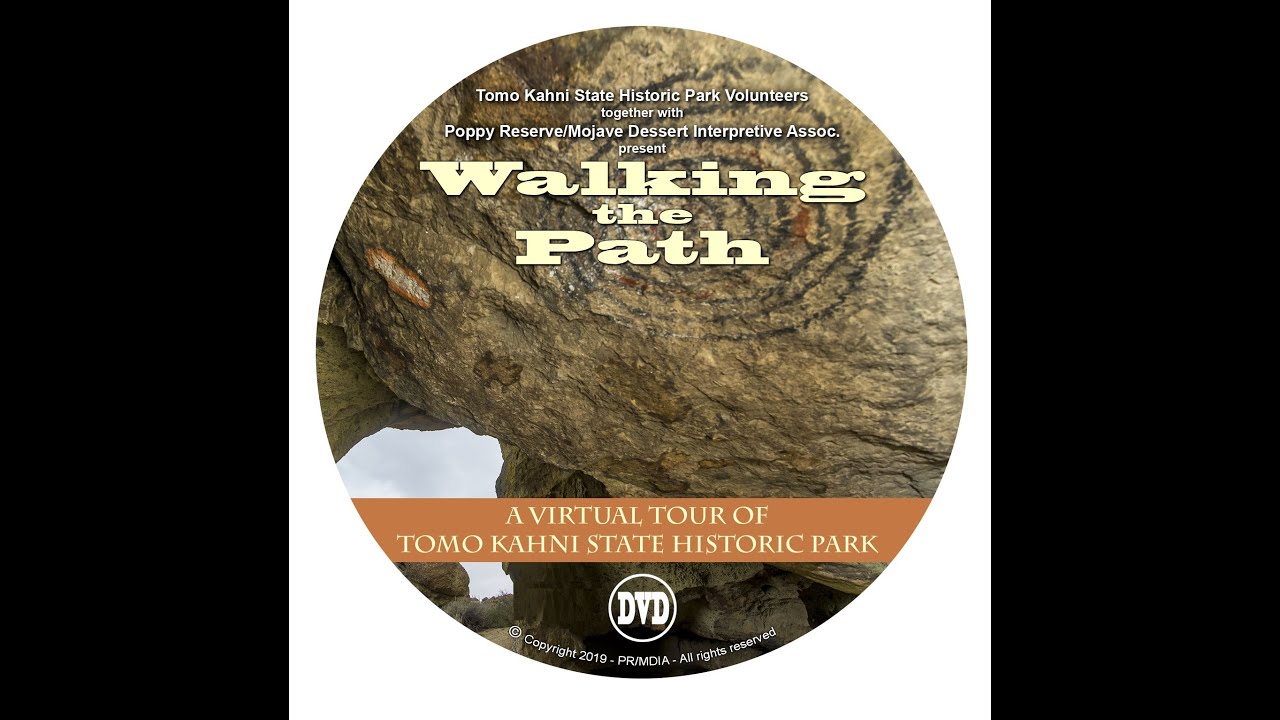 Walking the Path: A Virtual Tour of Tomo-Kahni State Historic Park.
The full 60 minute version will be for sale at the
Tehachapi Museum
beginning in October 2022.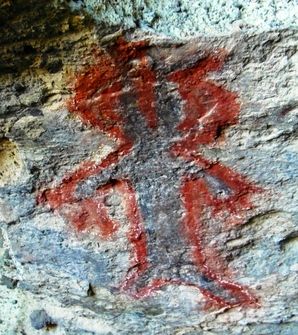 Tomo-Kahni protects numerous pictographs including "Rock Baby" shown above.